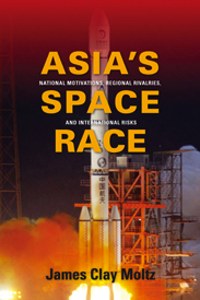 I'm on vacation in June, so I'm just leading you to interesting things to read on Fridays. This one actually came to me in an e-mail from the late Walt Staples. (Before he dies, not from the grave.) It's a review of a book on the Asian Space Race published by James Clay Moltz of the Naval Postgraduate school. (Rob went to this school for Air Command and Staff College and loved it. He talked about going back to teach there someday.)
Moltz suggests that China isn't just going to start a space race with America or Russia, but with the smaller spacefaring nations like Japan and India. Maybe after the JPL class, we could take a book like this and do it for Space Studies Tuesdays. Let me know what you think.
Link to the review here.
Find it on Amazon here.
Kindle Version here.